Before you fill out a bug report, please ensure it's actually a bug. We do not have a large support team, so if you can please help by checking our extensive trouble-shooting section first, 95+% of questions we get are covered by that page.
Reporting a bug
To report a bug please follow the relevant link below to our issue tracker on Bitbucket.
You can make an account with Bitbucket or log in using Google,  Facebook, Twitter, Github, or Atlassian.
The report you need to fill in looks like this: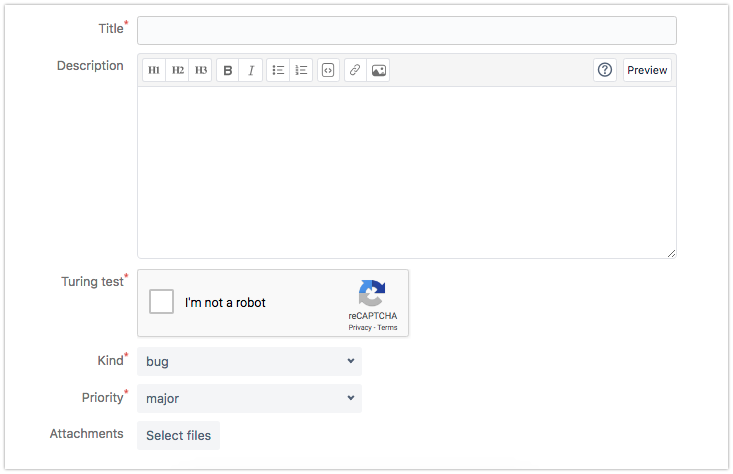 We ask that you include:
Steps to reproduce the bug
Screenshots of the bug
A URL where the bug can be seen
As full a description as you can possibly provide