Visit your Wix admin page then click Tracking & Analytics.
On the next page, click the blue + New Tool button and choose 'Custom'.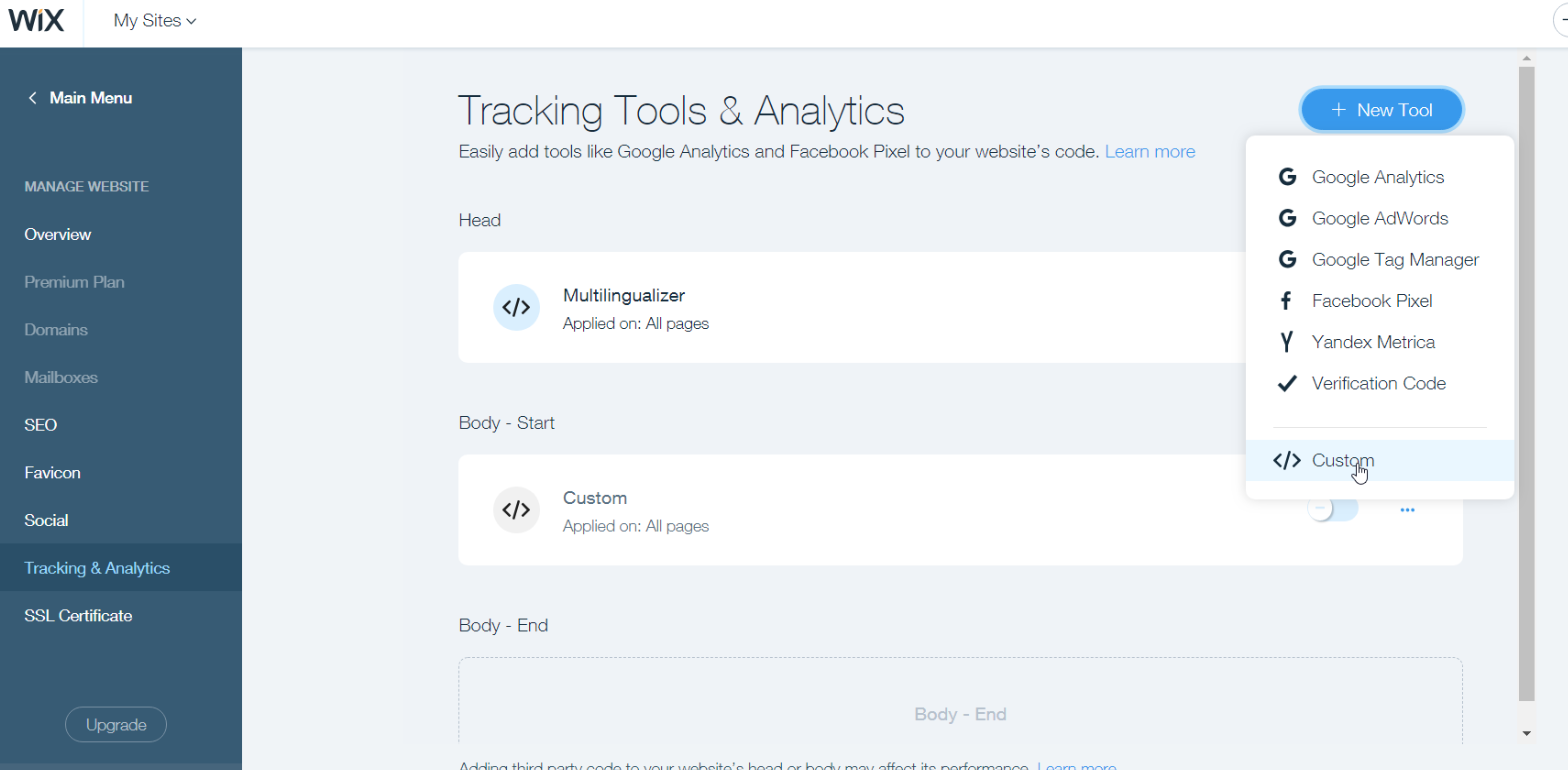 In the box that appears, paste the code you generated in your /my-account/ page into the box and rename the new tool from 'Custom' to 'Multilingualizer'. Choose 'Only load once' and then click Apply.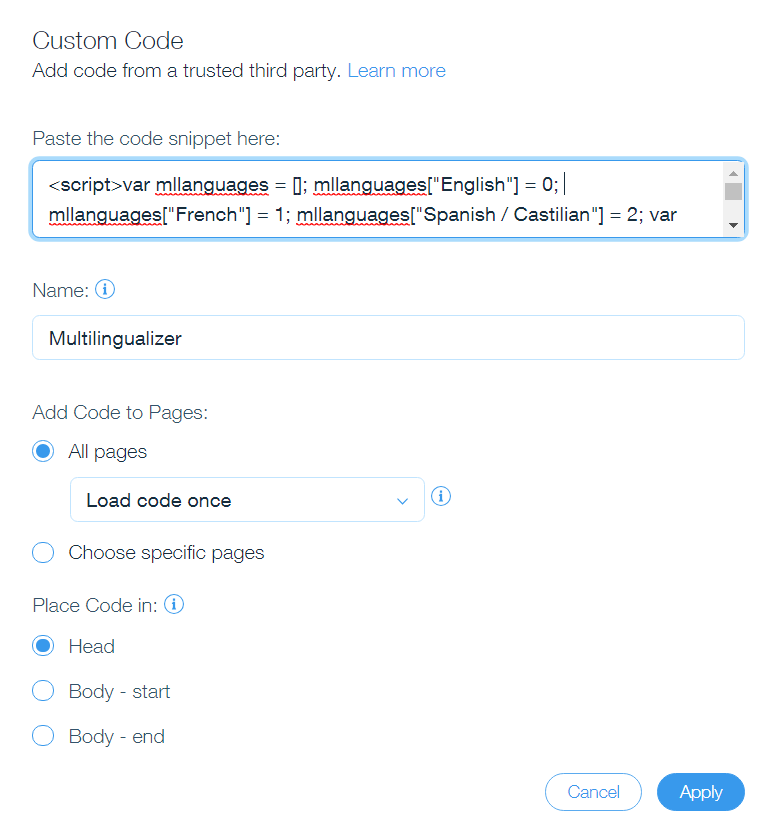 Your site is now Multilingualizer-enabled. That means you can start adding language-blocks anywhere throughout your site.
The Multilingualizer will auto-detect the language of a user based on their browser, but a language selector is often useful and desirable to give users the ability to change language themselves.
Please visit our support pages to view customisation options, including multiple ways to add language selectors to your site if you wish.